Matt Schofield is a British blues guitarist, singer, and songwriter. Schofield began playing guitar at the age of 12 and was heavily influenced by blues legends such as B.B. King, Albert Collins, and Stevie Ray Vaughan.  Schofield started his professional music career in the late 1990s, playing with various bands in the UK blues scene. He released his first album, "The Trio, Live", in 2004, and followed up with several more albums, including "Siftin' Thru Ashes" (2006), "Heads, Tails & Aces" (2009), and "Far As I Can See" (2014).  Schofield's playing style is known for its technical prowess and soulful expression, and he has been recognized as one of the top blues guitarists in the world. He has received numerous awards and accolades, including being named "Best British Blues Guitarist" by Guitarist magazine in 2010 and 2011.  In addition to his solo career, Schofield has collaborated with other artists and played as a session musician. He has also been involved in music education, conducting workshops and masterclasses for aspiring guitarists.
This event is supported in part by grants the Oshkosh Area Community Foundation, and the Wisconsin Arts Board with funds from the State of Wisconsin and the National Endowment for the Arts.
Event Information
Doors and bar open at 6:45 p.m.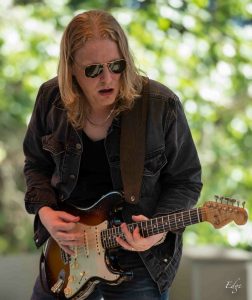 HOSPITALITY SPONSORED BY: